Welcome to the AtlantaMINIS car club. We are a group of enthusiastic MINI drivers that enjoy social and driving events with like-minded MINIacs. Visit our Facebook group.
Next Event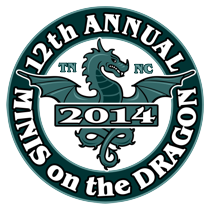 The AtlantaMINIS will not have an event in April but we do encourage everyone to participate in MINIS On The Dragon which is one of the premier MINI events in the country. The dates are April 30th to May 4th and more information can be found here.
2014 AtlantaMINIS MOTD Friday Night Party
Please join The AtlantaMINIs on Friday, May 2 at Fontana Village -Hemlock #545 off Welch Rd.
A smaller party this year since there will be fewer Steering Committee members; however the Sausage Bread will be there and feel free to bring a Scooby Snack to share but don't feel obligated to do so.  Please make joining the AtlantaMINIs, on Friday night, a part of your MOTD week-o-fun!
Sincerely,
Your AtlantaMINIs Steering Committee